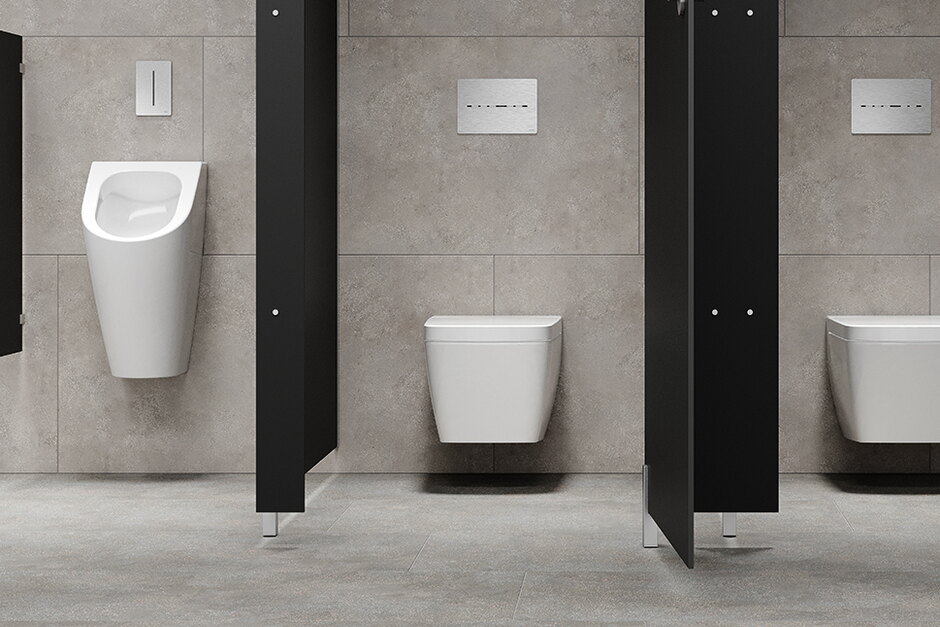 Simply via app
Whether you use intelligent electronic flush plates or the first TECE cistern with integrated hygiene flush. Control and logging are simply carried out via app. For larger projects, it can be worthwhile having the TECE Field Service support you during commissioning or maintenance.
Image
Simple, safe hygienic flush in a compact design
Image
Operational safety with protocol function
Image
Individually programmable via app for many applications
Image
Connection to smart home solutions or BMS possible
Image
Low assembly effort, completely pre-assembled components
Image
No additional installations and inspection openings
Image
No separate waste water routing, shorter pipe routing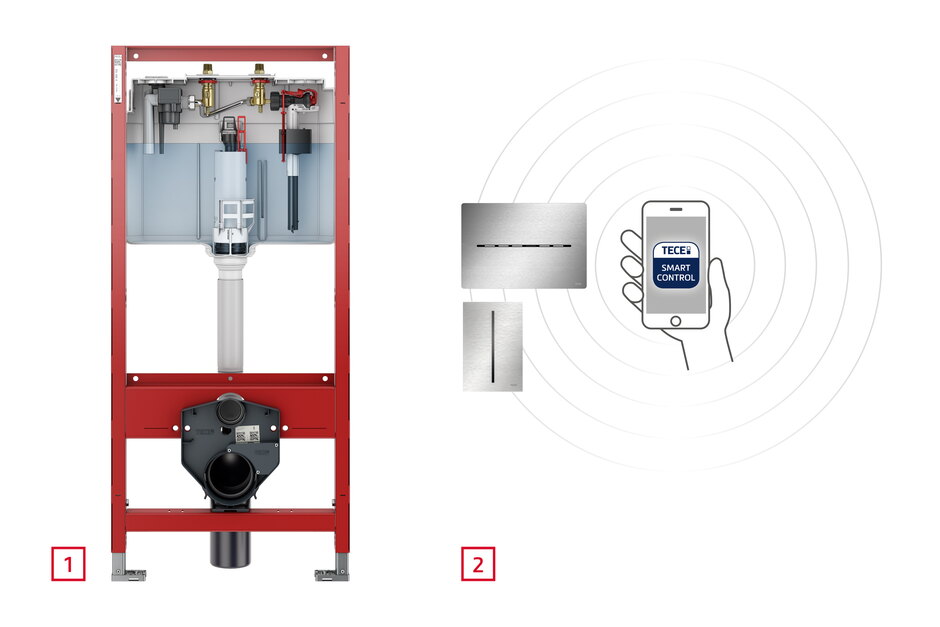 Just be safe
TECE solutions for potable water hygiene create practical and legally compliant hygiene solutions wherever stagnation can become an issue. With the free TECEsmartcontrol app, programming and logging is always in your hands in a legally compliant and simple way.
(1) Intelligent complete solution behind the wall: TECEprofil toilet module with integrated hygiene flush
(2) Smart cold water solutions in front of the wall: TECEsolid toilet and TECEfilo urinal electronics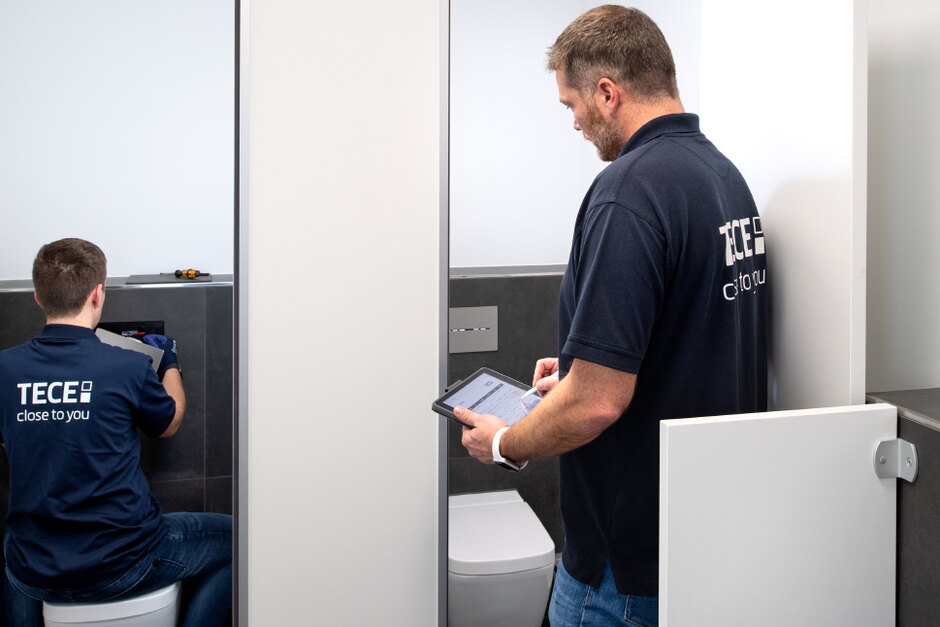 Saving time and resources
Programming and commissioning the hygienic flush units integrated in the cistern are intuitive and simple with the TECE app. Nevertheless, there are projects in which it makes sense to commission TECE service technicians to do this: for example, in property projects where a large number of bathroom units have to be commissioned within a short time. Here, the procedure ties up valuable installation capacity that can be better used elsewhere. The same also applies to the regular maintenance of the flushing units.
TECE Field Service offers a practical alternative here, because TECE service technicians are experienced and specialised in these tasks. The service saves time and personnel and is also easy to calculate, as it is charged at a flat rate per module and not according to expenditure.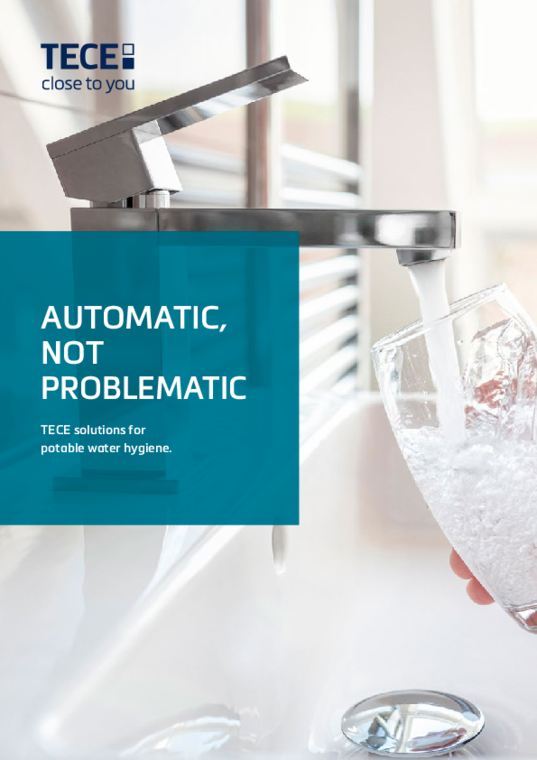 You can find even more inspiration in our brochure

Image
Precise non-contact actuation with ToF sensor technology
Image
Programming and evaluation/logging function via app
Image
With mains connection or long-life 7.2 V battery
Image
Suitable for TECEsolid, TECEvelvet and many other TECE toilet flushes
Image
Can also be installed flush with the surface with the aid of a mounting frame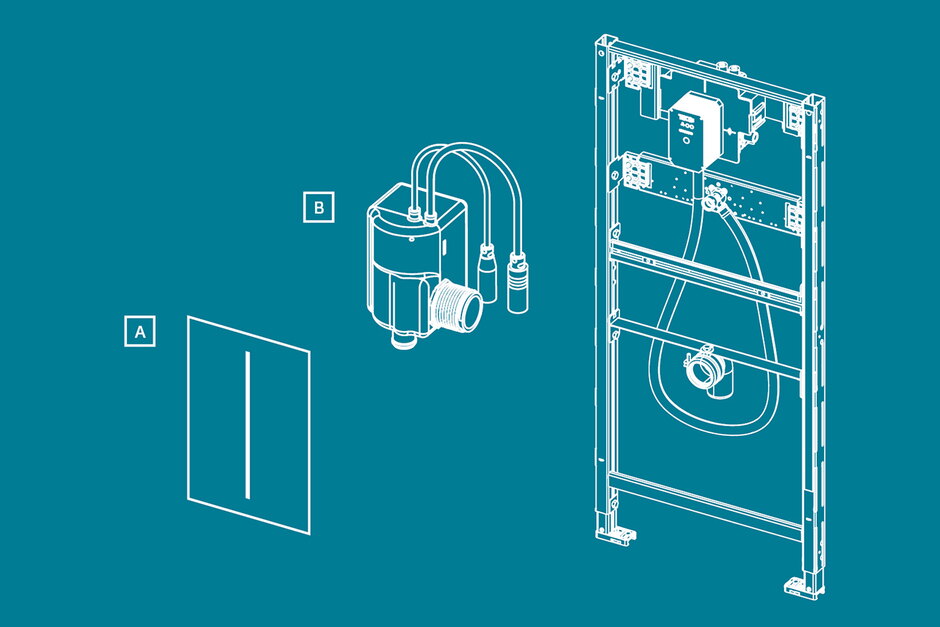 Simple programming
A new feature is that flush volumes and flush intervals can now also be set
digitally with TECEfilo using the free TECEsmartcontrol app. This means that the electronic urinal actuators can be easily put into
operation and adapted to the individual requirements of the user. This makes the previous method using magnetic keys and
acoustic signals obsolete. For the installer, this means time savings as well as a better overview and safety when commissioning
or maintaining the urinals.
To simplify the ordering process and stock-keeping for both retailers and professionals, the structure of the TECEfilo range has
also been made more modular. From now on, the 17 design sensor covers (A) and the valve unit (B) are ordered separately as mains
or battery variants and are only combined with each other during installation. This halves the number of items, simplifying stockkeeping
and thereby generally increasing availability.
Collection overview
TECEfilo-Solid sensor cover
TECEfilo-Velvet sensor cover