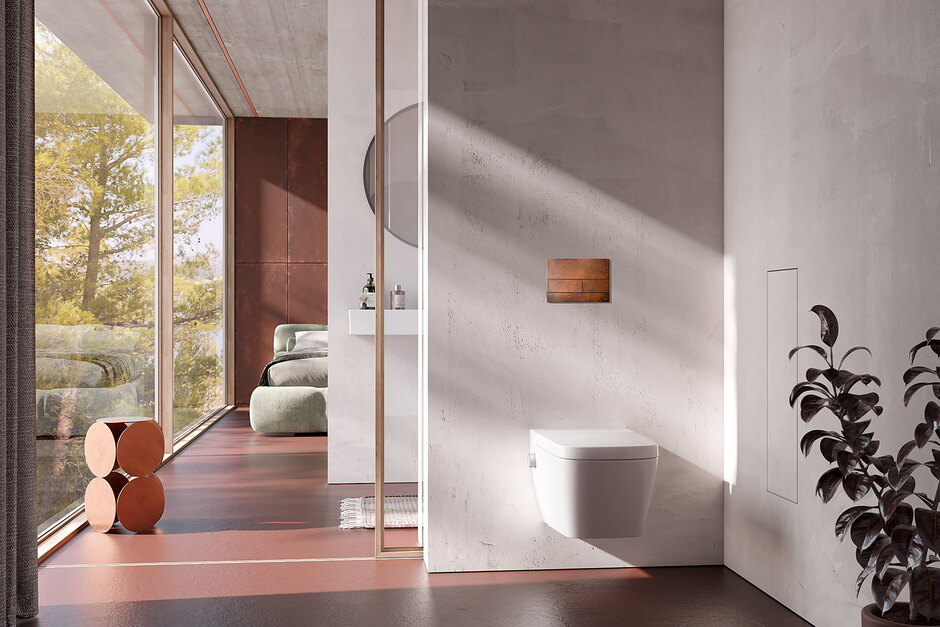 Perfectly shaped actuation convenience
With its timeless shape and high quality materials, the TECEsquare toilet flush plate is the darling of many architects and bathroom planners. TECE is now offering it in new, innovative metal colours and glass surfaces, thereby adopting the latest design trends from the interior and fittings sector.
The straightest TECE flush plate stands out with its precise workmanship, rich feel and flat design. And new surfaces for new bathroom designs.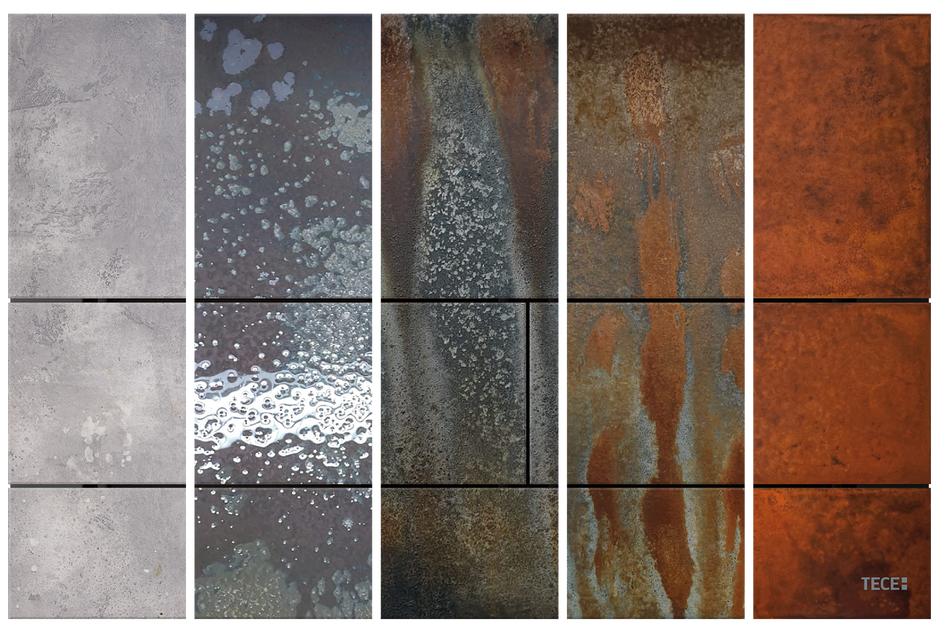 TECEsquare Rusted Steel
Especially the matt surface with its noble rust look transforms every wall into a small architectural landscape, as it refers to current trends in façade design. As the surface is finished by hand, each piece has a unique character – with the highest quality of workmanship in terms of material and mechanics.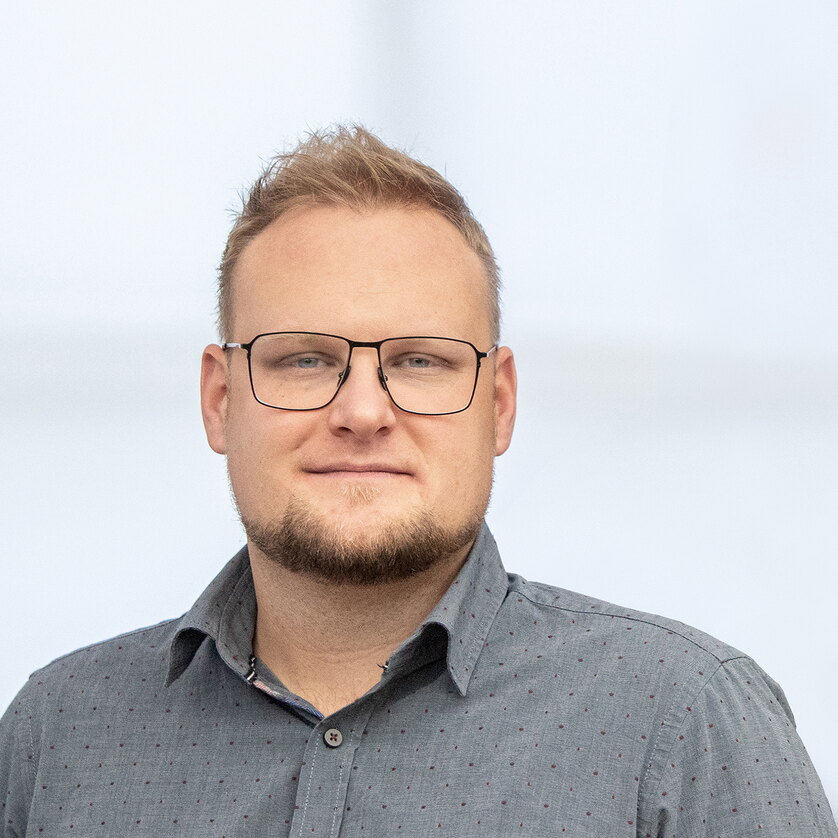 »For individualists looking for something special, we handcraft each TECEsquare Rusted steel surface with a unique, everlasting finish. Each one unique.«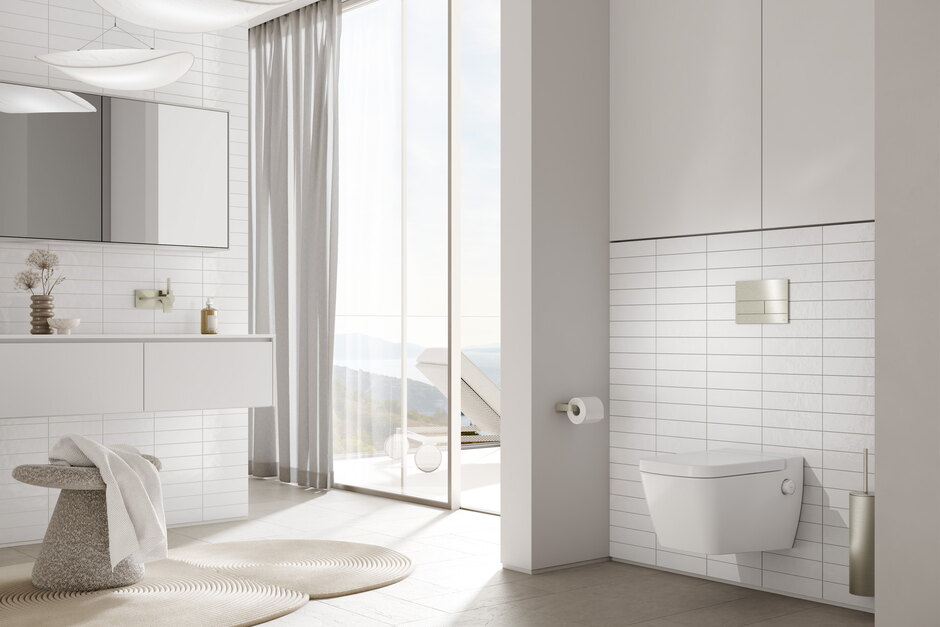 Elegantly brushed
The new nickel surface presents itself with an elegant, brushed structure – an aesthetic that is also protected against fingerprints thanks to the anti-fingerprint finish; a tried-andtested method that TECE also uses for the other metal surfaces.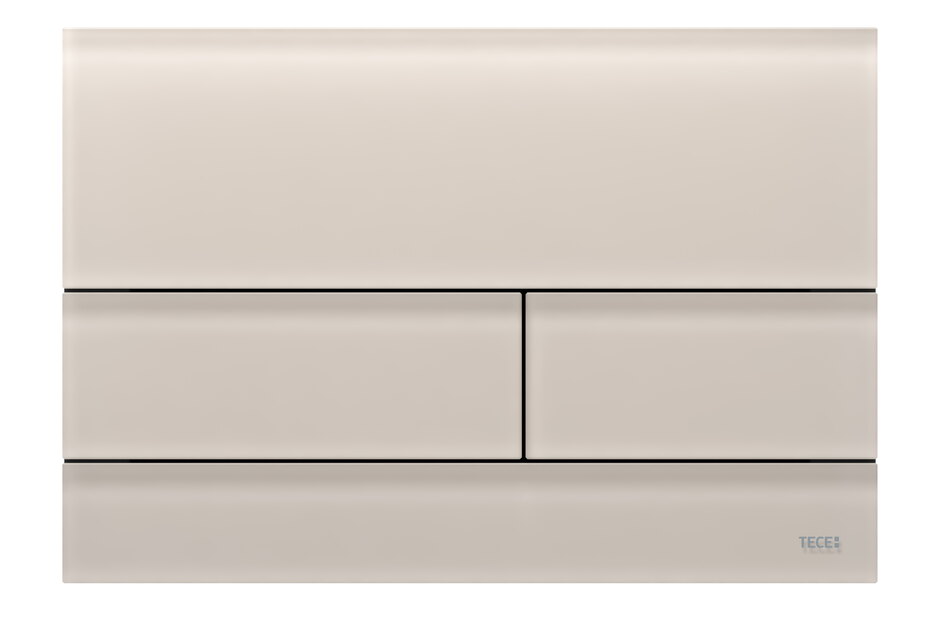 Timeless premium look with glass
The four new glass surfaces White, Black, Signal Grey and Sand Beige also stand for a timeless premium look with their high quality satin finish. Their glazes are fired behind glass, which gives the plates an impressive optical depth effect, beautiful light refractions and a light, transparent look. The white satin and black satin glass surfaces can now also be found in the TECEdrainline shower channel collection.
Timelessly up to date
With the new surfaces, the TECEsquare architectural collection remains timeless while at the same time more up-to-date than ever. All existing and new models share the same durable technology and high quality finish and are a component of the TECEsquare modular principle, which means that any TECEsquare push-button can be combined with any TECE cistern.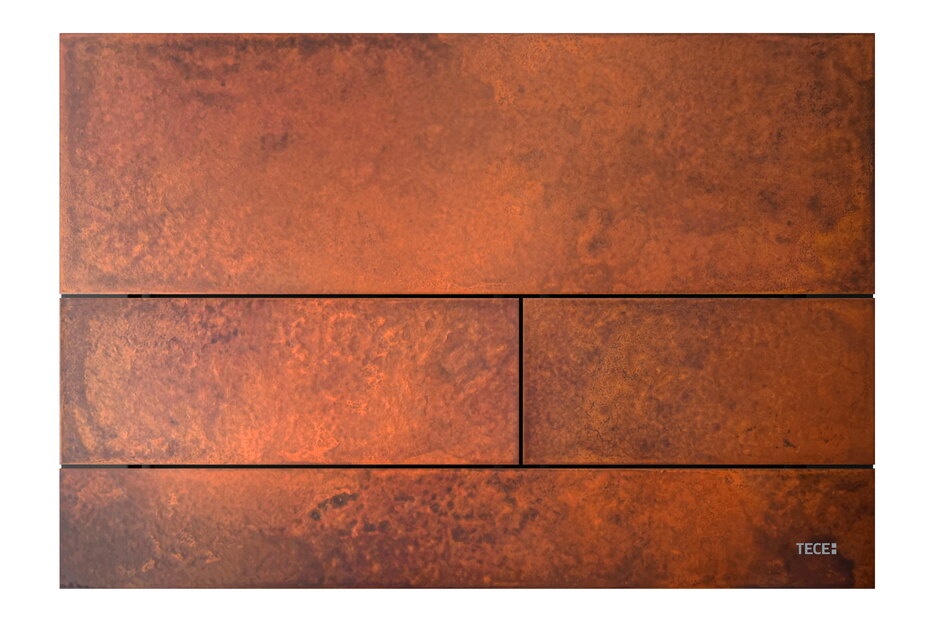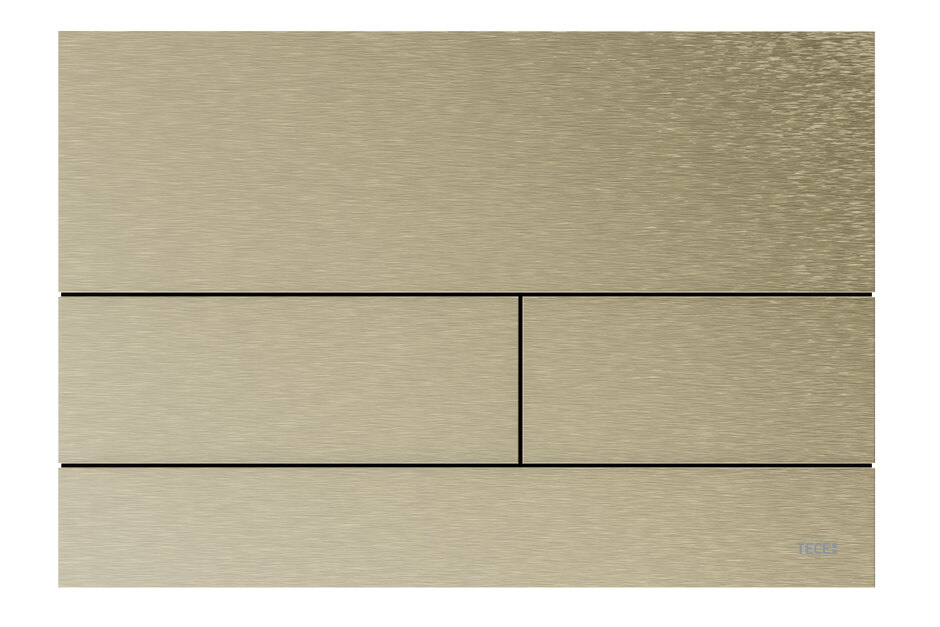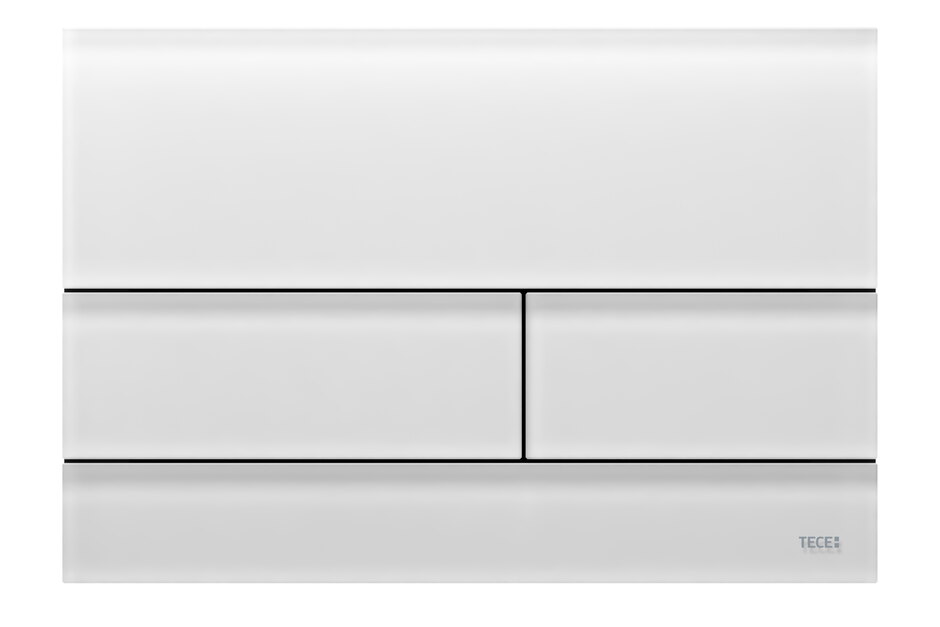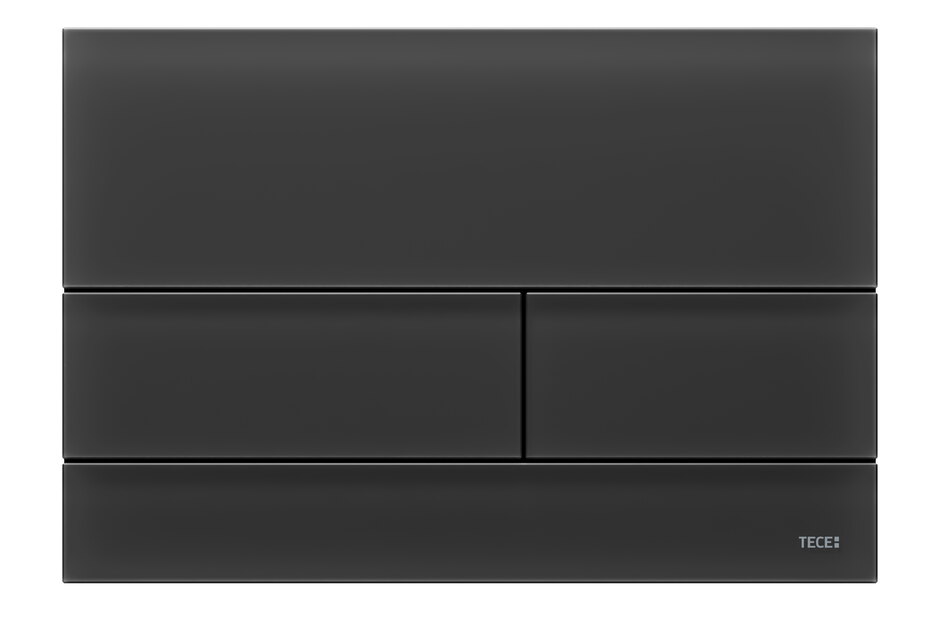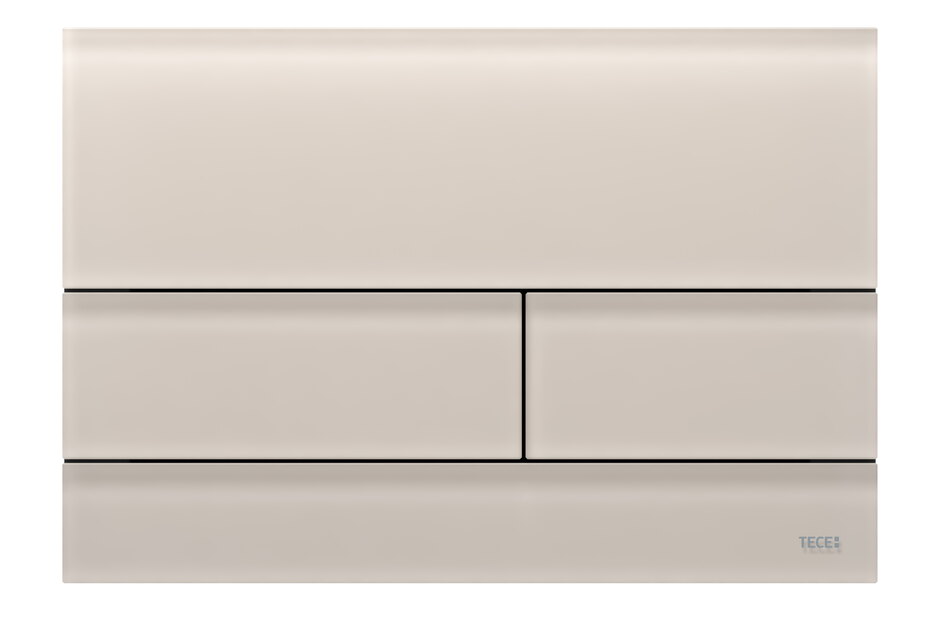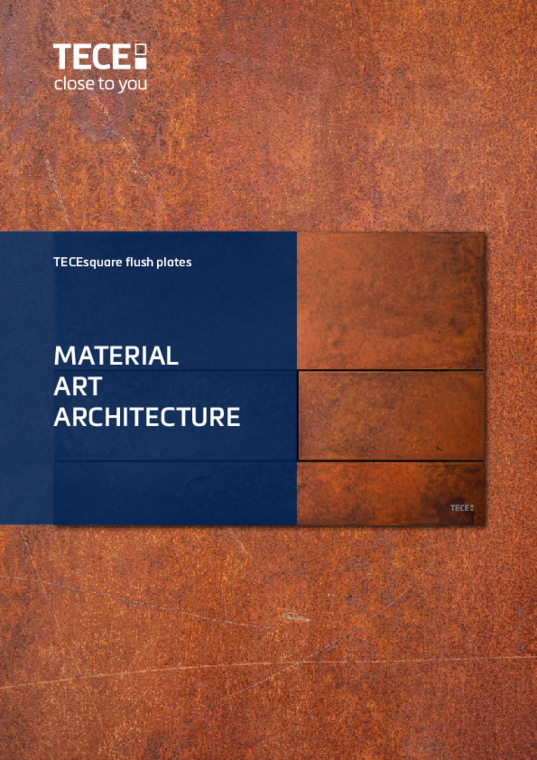 You can find even more inspiration in our brochure

Tough and strong finish
TECEsolid is not only one of the most robust toilet flush plates from TECE, with its fine, structured surfaces it also belongs in the top design league from a visual perspective. Form and function thought through to the end – from public and semi-public rooms to sophisticated private bathrooms.
From hard to soft: The TECEsolid toilet flush plate collection.
Classically smooth or with a refined surface structure – each one is easy to clean, vandal-proof and simply indestructibly beautiful.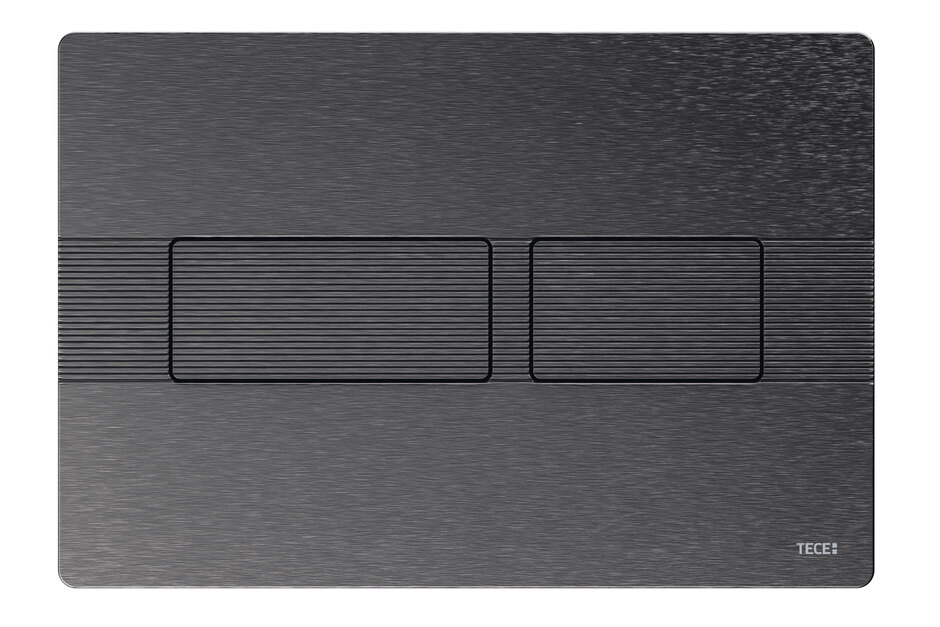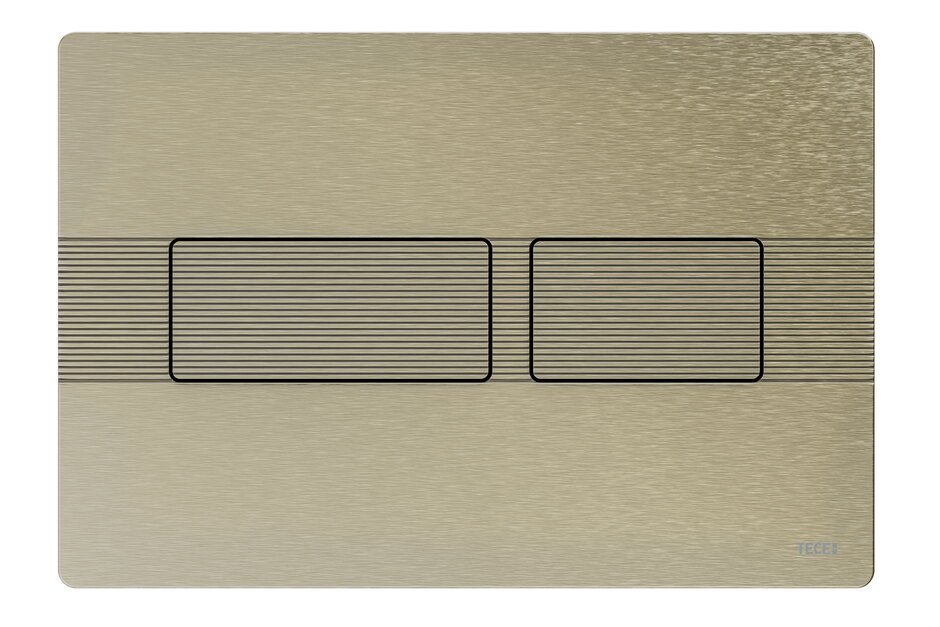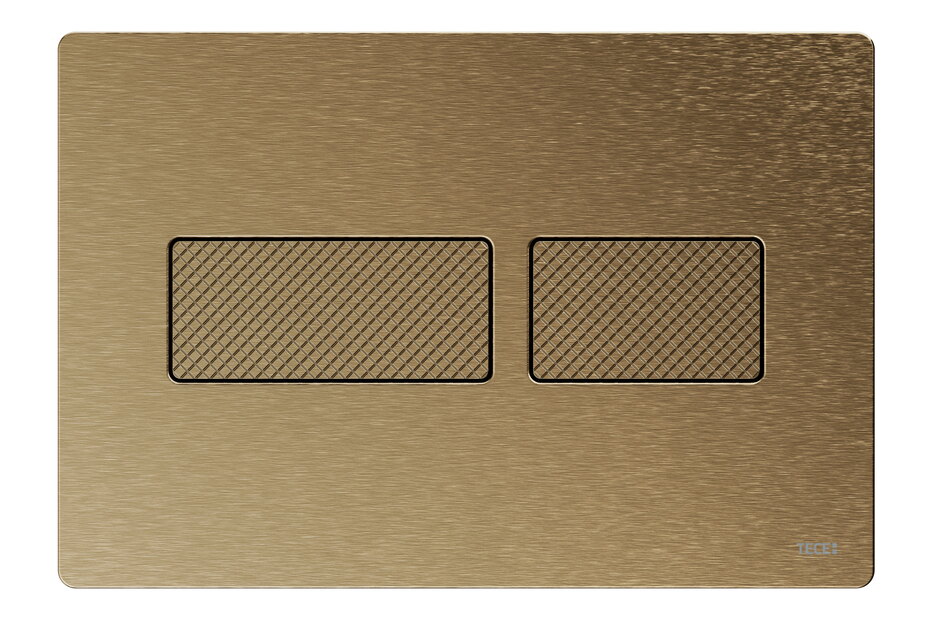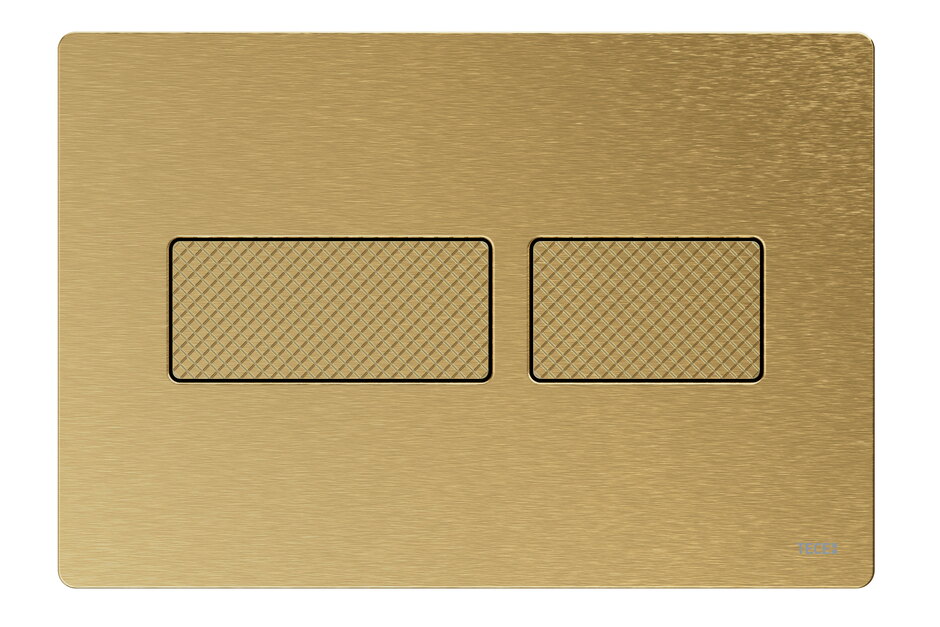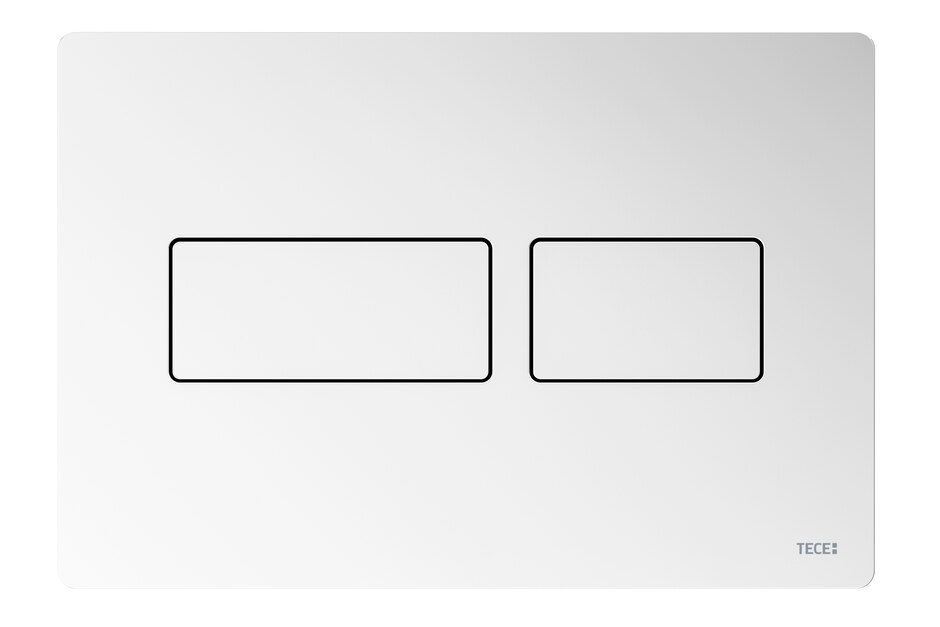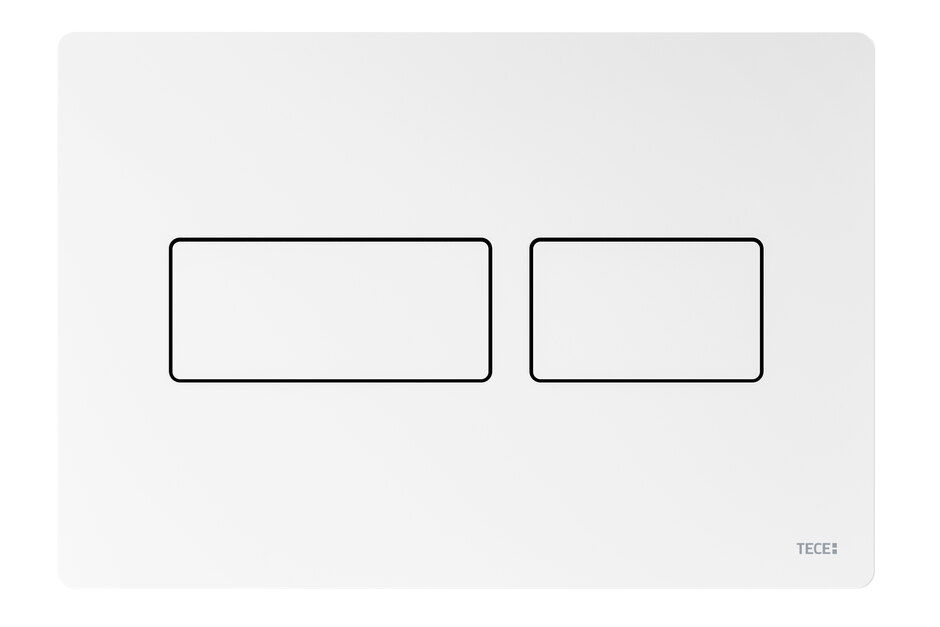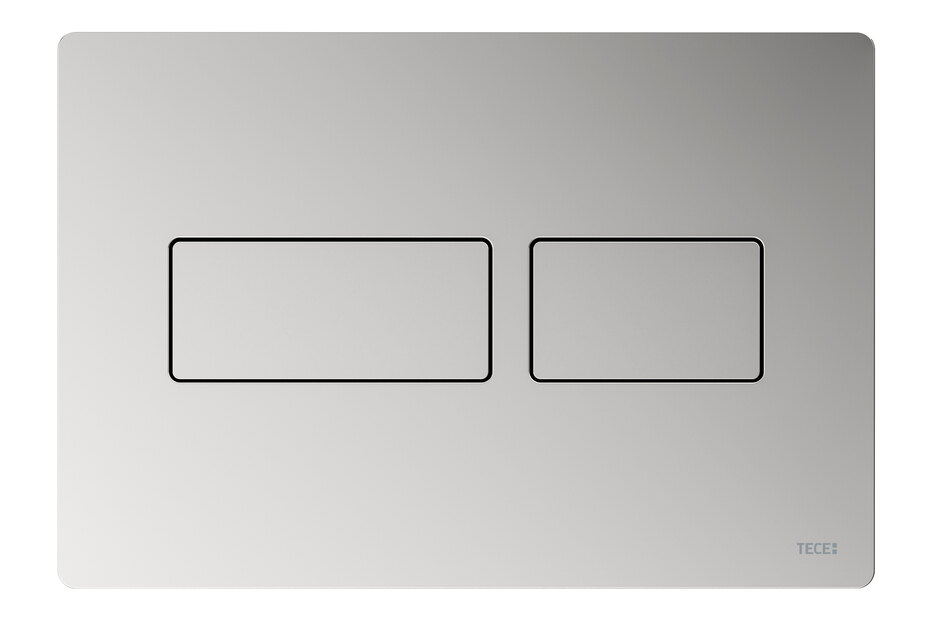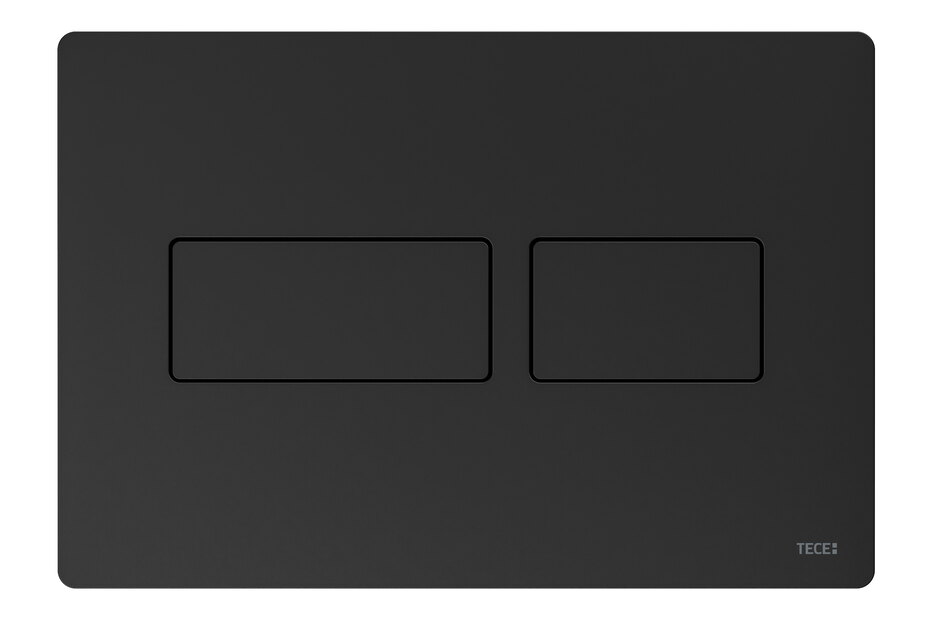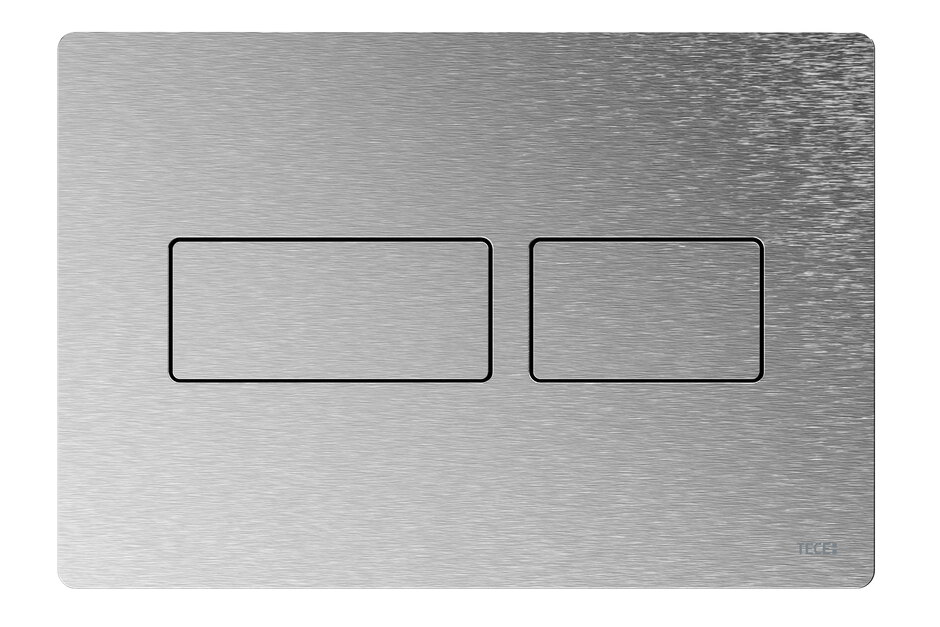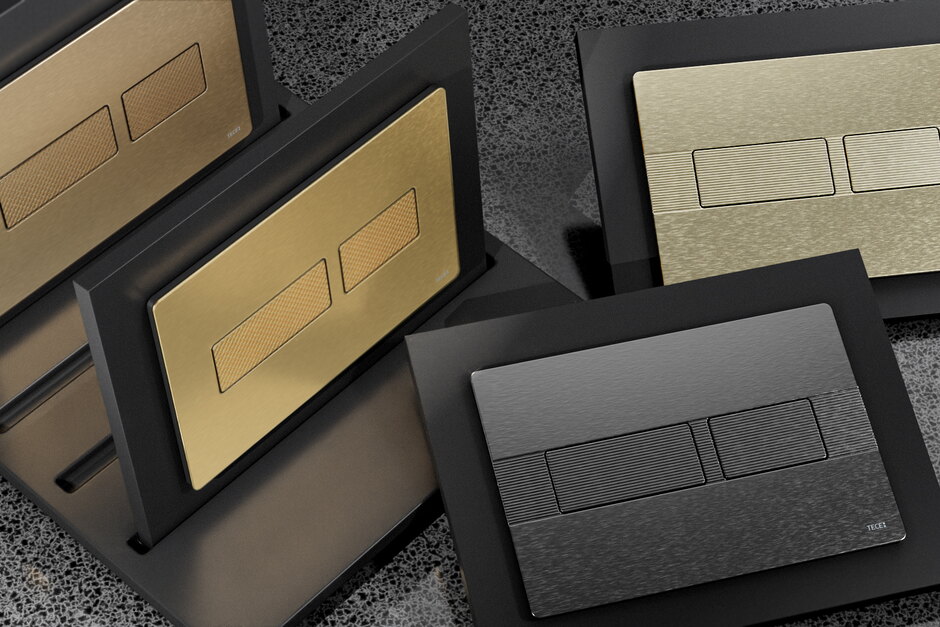 Functional and stylish
The textured surfaces perfectly complement the existing core range in stainless steel, bright chrome, matt white, bright white and matt black; these perfectly show off the well-known high material qualities of TECEsolid and pick up on sought-after effects in interior design.
Thanks to their new surfaces, architects and bathroom planners can now use the popular TECEsolid even more diversely than before for a wide range of bathroom furnishings and perfect them – from function-oriented restaurant toilets to stylish hotel bathrooms and robust family bathrooms. The tried and tested modular principle is also used here: All TECEsolid flush plates fit on all TECE cisterns.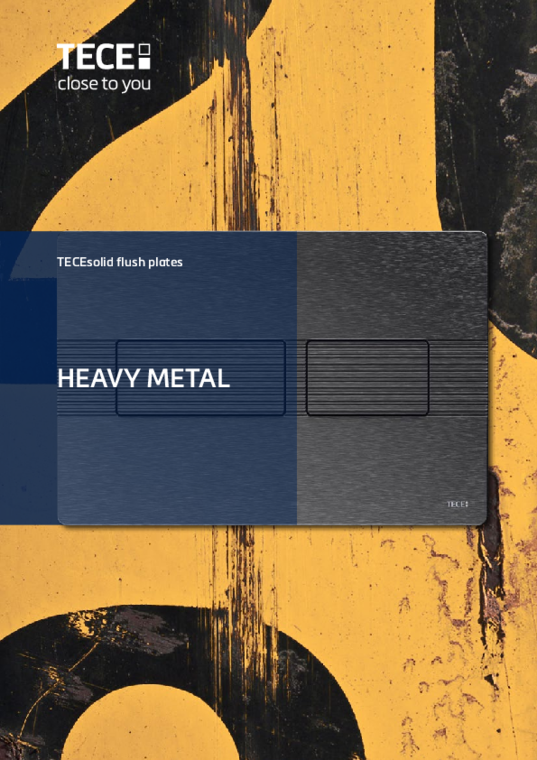 You can find even more inspiration in our brochure
Collection overview
TECEsolid toilet flush plate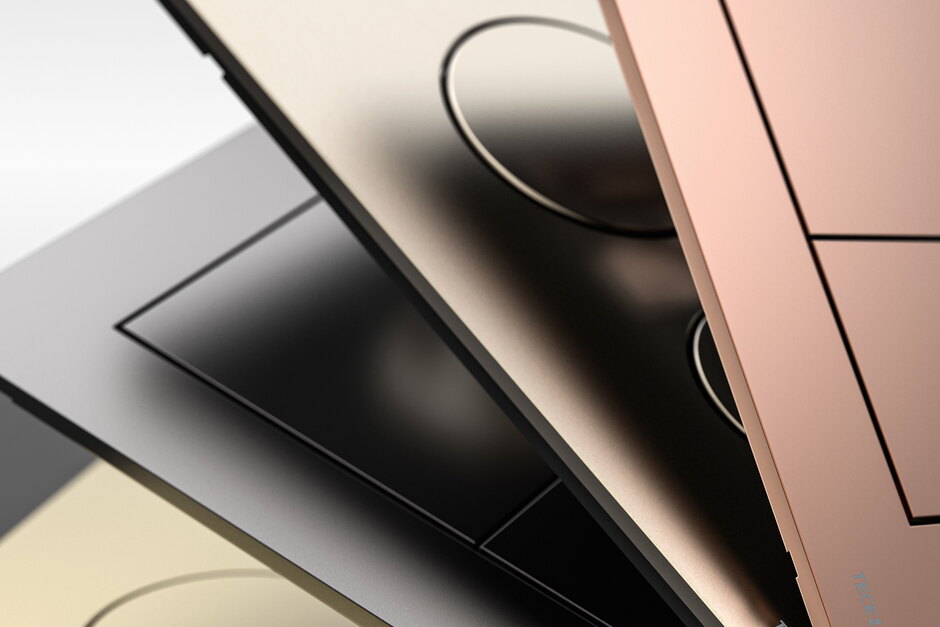 A Real Statement in the Bathroom
TECEnow & TECEloop METALLIC – a new take on the design classics among toilet flush plates.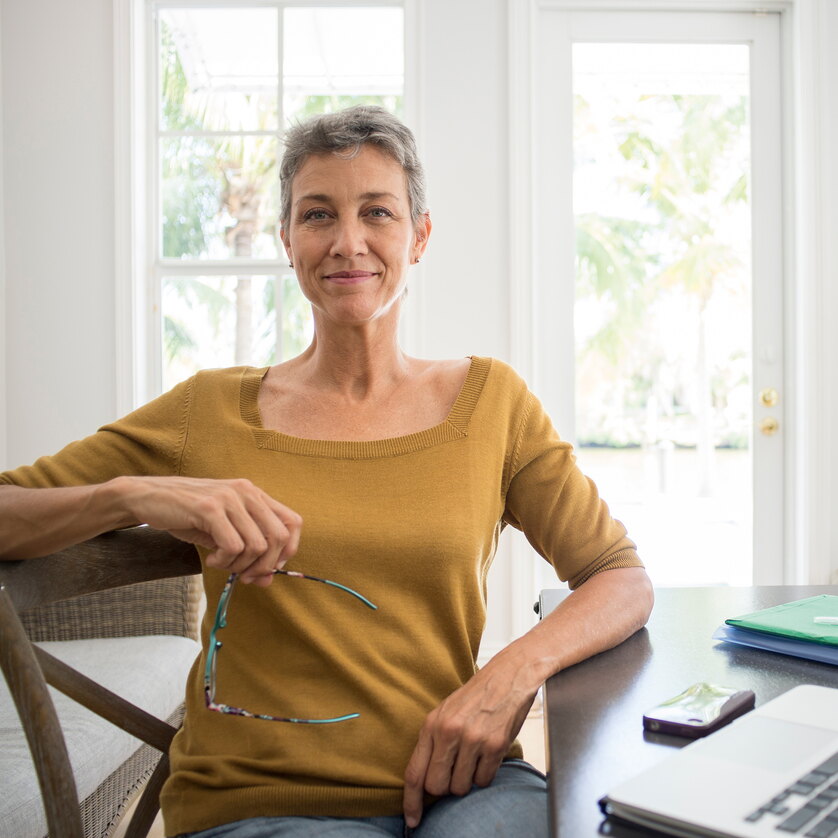 »If quality accents and exciting contrasts are the aim in the bathroom, then metal surfaces are the way to go. They look individual, classy and cool.«
TECEnow and TECEloop – Clear shapes, flat design.
Good design in four new high-quality metallic finishes. The collection extensions of the high-quality metallic shades at a glance.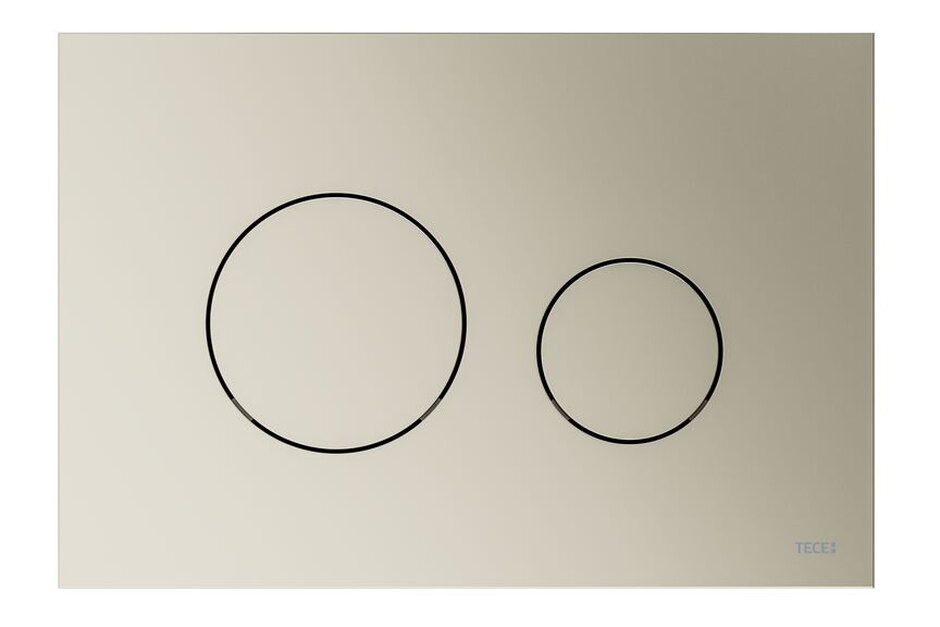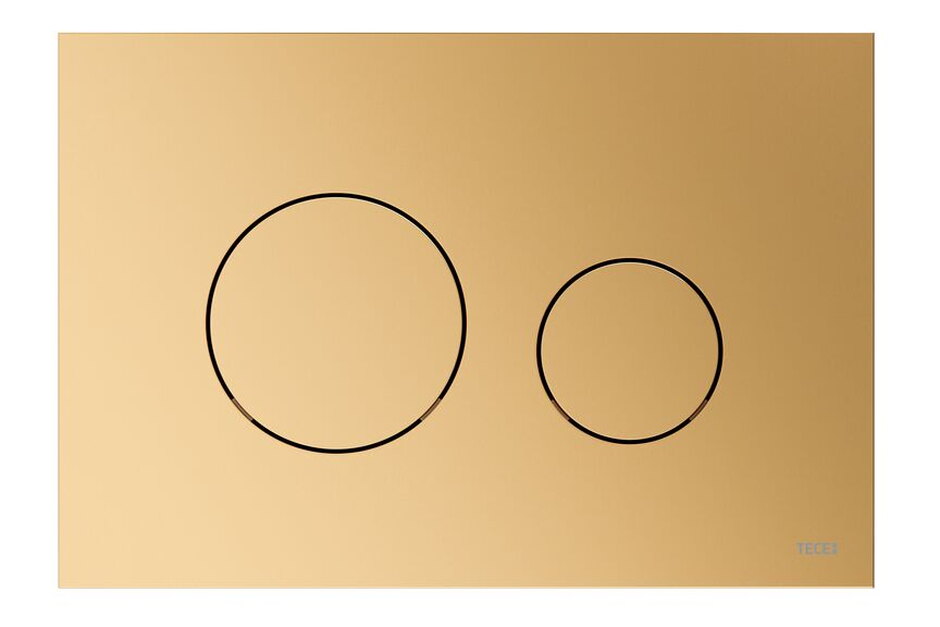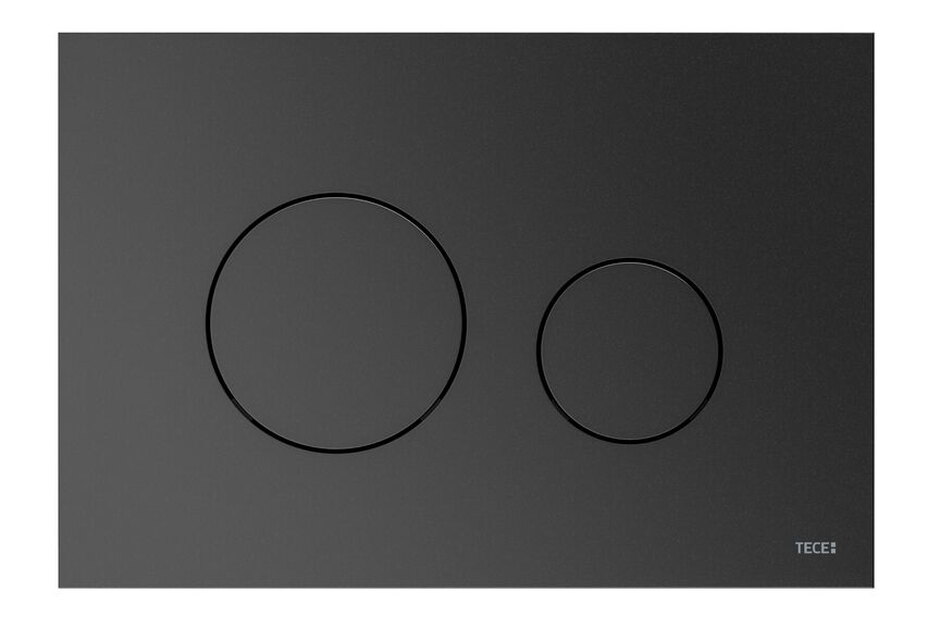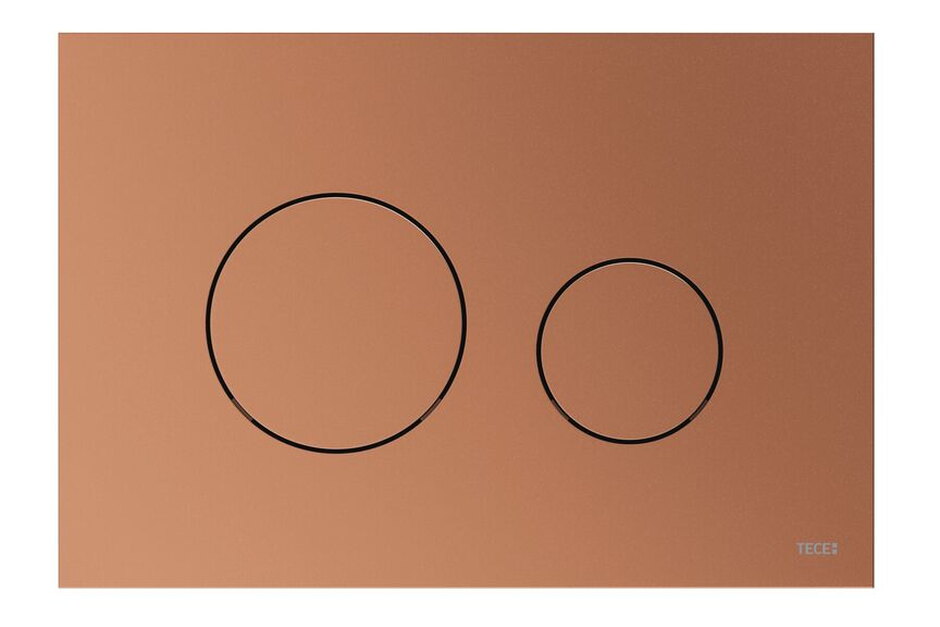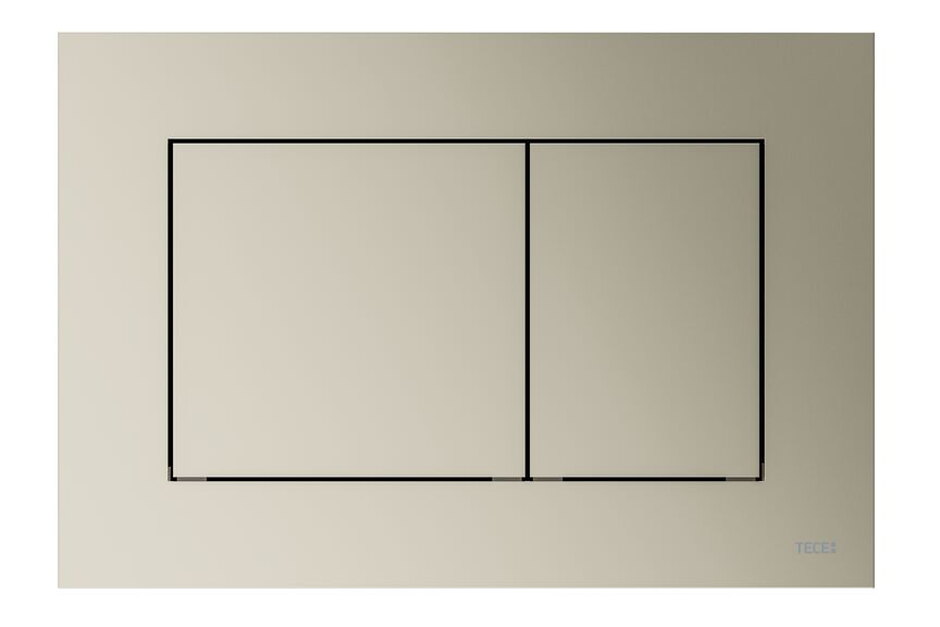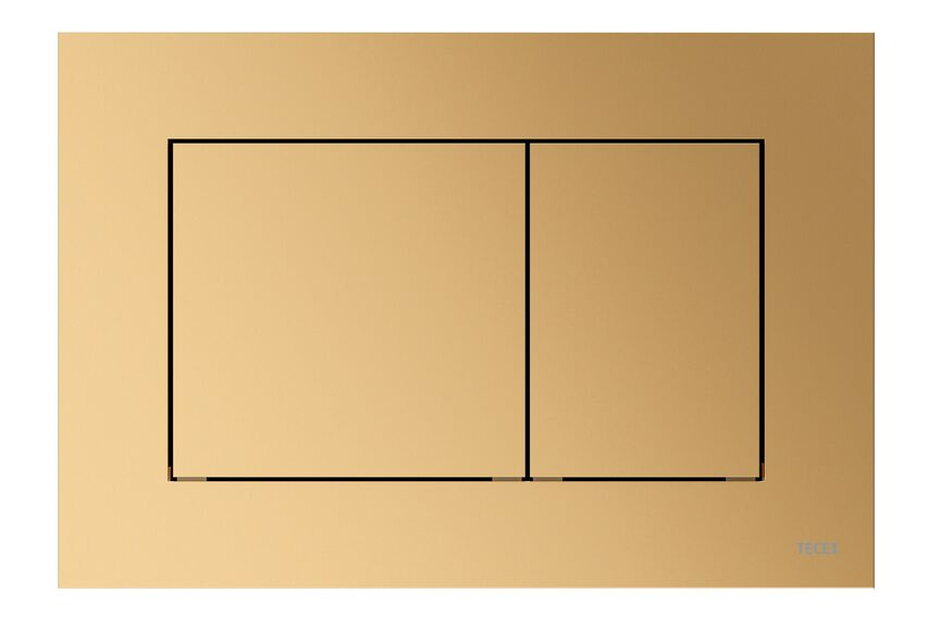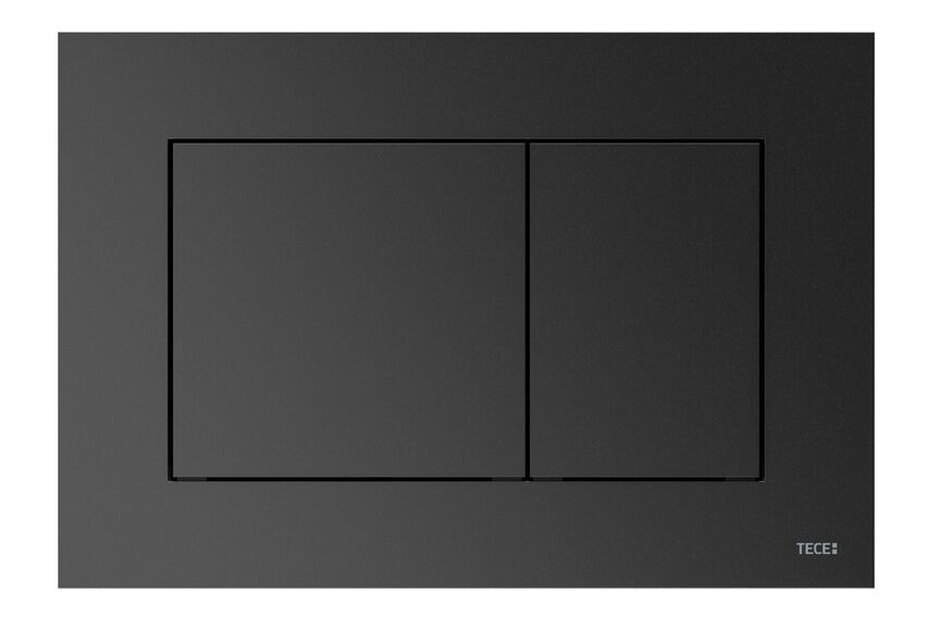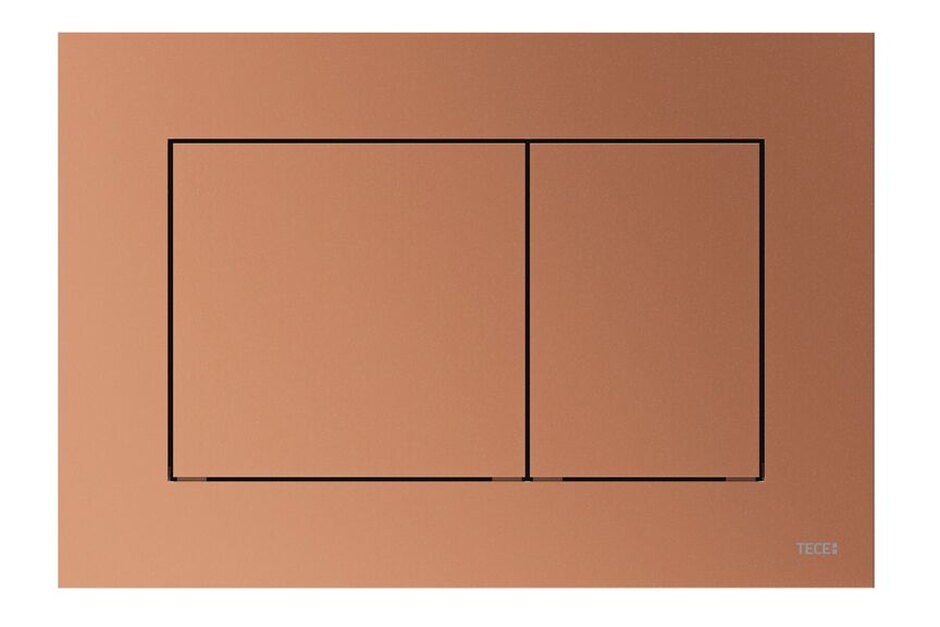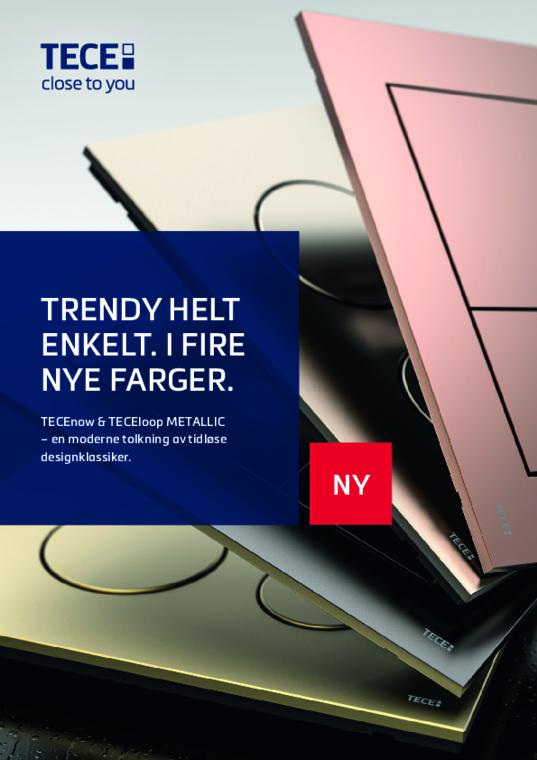 You can find even more inspiration in our brochure