Image
Only 320mm narrow
Image
Bevelled tank corners for optimum corner installation
Image
Usable with all manual TECE flush plates
Image
Cistern connection compatible with quick adapters
Image
easy fit tool-free quick assembly for flush plates
Image
Installation tunnel with "zip" function: shorten without tools
Image
Sound decoupled condensation water protection
Image
In the TECEprofil toilet module, compatible with the TECEprofil pre-wall system
Every centimetre counts
The new toilet module can be attached to TECEprofil section tubes and installed in metal or wooden stud walls; single block assembly is also possible. In order to realise the small installation width of the TECEprofil frame of just 320 millimetres, TECE has completely redeveloped the Compact 320 cistern and reduced the filling volume to seven litres. The proven TECE technology was used in the process, which means that sanitary professionals do not have to rethink installation. 
The shaded area represents the comparison with a standard toilet module with 500 mm width.
(1) Less projection ensures a greater distance between the toilet and the washbasin.
(2) Thanks to the 18 cm narrower shaft, a 90 cm instead of an 80 cm shower tray is possible here.
(3) The narrower toilet module fits between instead of in front of the downpipes and risers.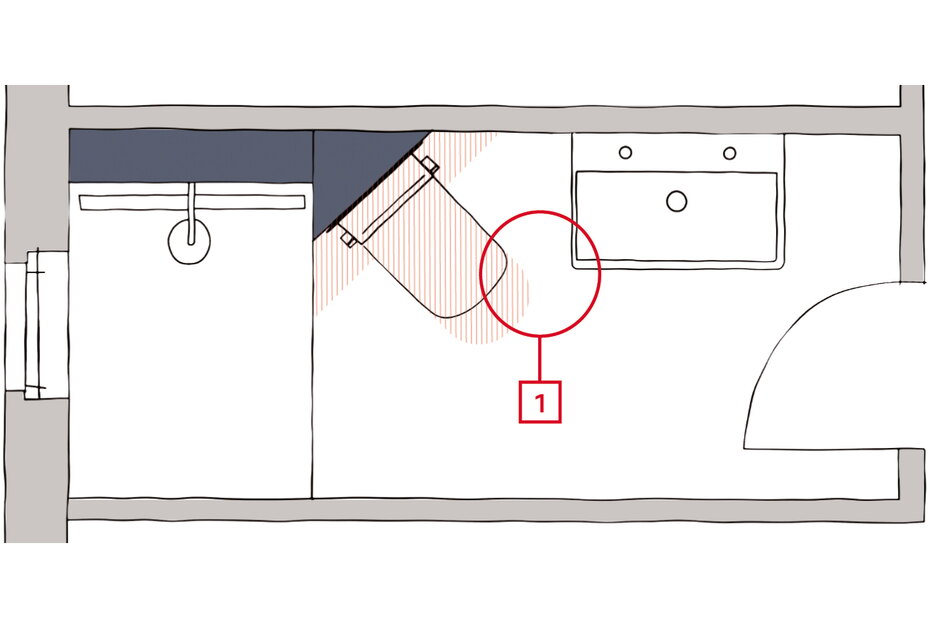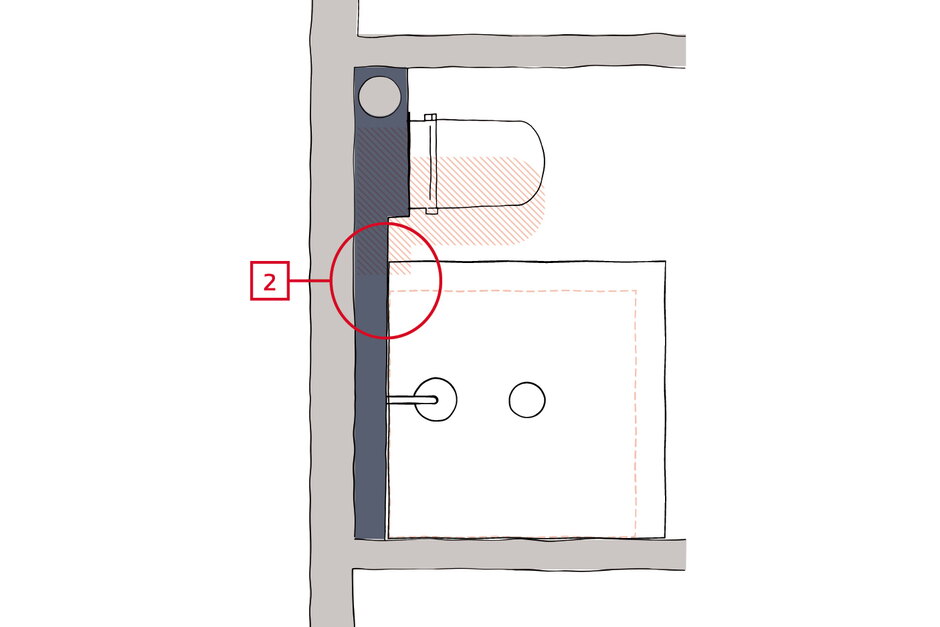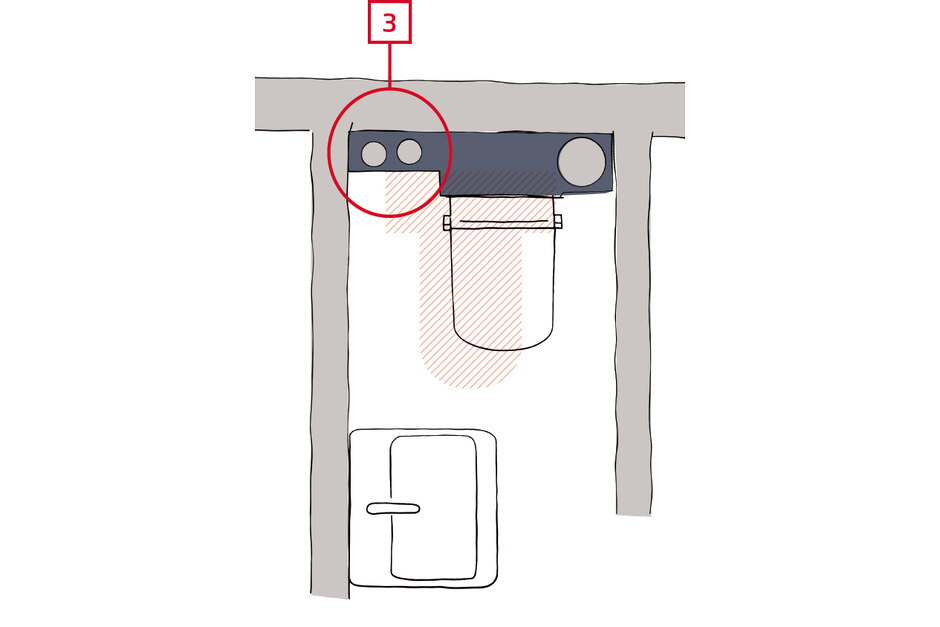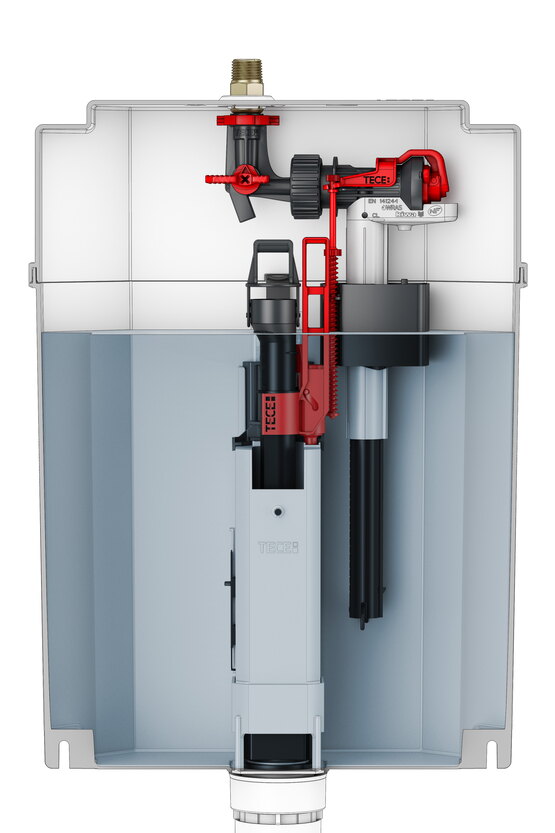 Compact
Connection is also quick and easy without sealing, as the water connection of the cistern has a 1/2" outer thread and is compatible with the most common quick adapters. Proven features such as the practical drain bend holder, the installation tunnel with zip function and the easy fit system for quick assembly of the flush plate also contribute to time-saving installation.
The pleasantly quiet F10 filling valve is also already preassembled in the cistern. Its integrated, newly developed 3-way corner tap can be flushed when installed during commissioning, thereby ensuring greater safety during installation.
(1) Closed
(2) Flush
(3) In use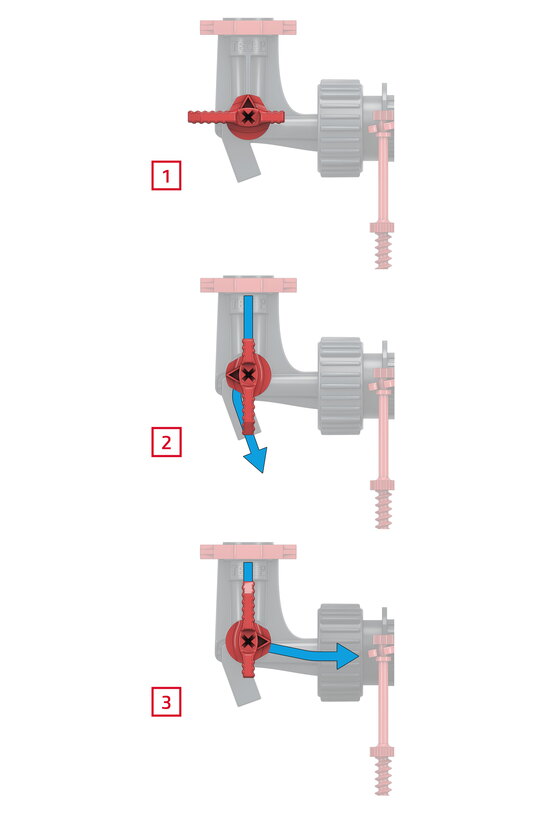 Specification
TECEprofil Compact 320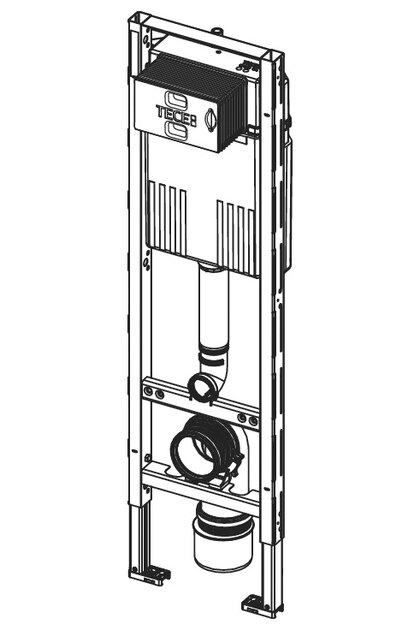 Description
Features
Article number
TECEprofil toilet module with Compact 320 cistern, installation height 1120 mm

Safety tank made of impact-resistant plastic, tested according to EN 14055
Cistern completely pre-assembled
Cistern connection with R 1/2" outer thread from above, compatible with quick-action adapters
3-way corner valve; shut-off valve with flush function when filling valve is fitted
7 litre tank volume; 6 litre preset standard flush volume; 4.5 litre flush volume adjustable at any time; 3 litre partial flush with dual-flush system; setting of a 4/2 litre flush volume optionally possible. Remaining volume can be used for immediate cleaning flush.
Insulated against condensation water
For TECE flush plates and toilet flush handle
Can be used as a single or dual-flush cistern
"easy fit" flush plate mounting
Installation tunnel for service opening, can be shortened without tools
Low-noise hydraulic filling valve, acoustic group 1 to DIN 4109

9300600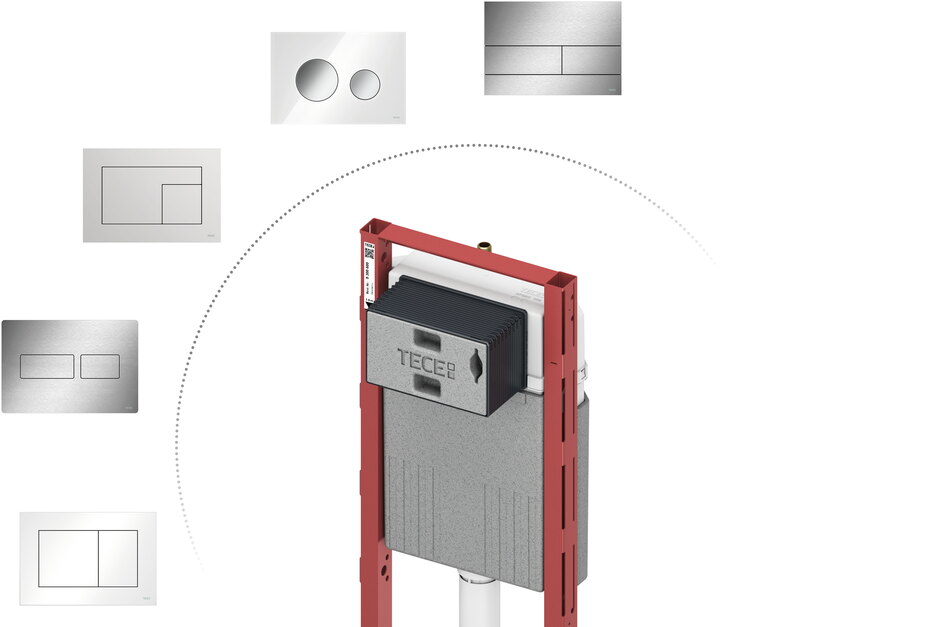 TECE compatibility promise included
Naturally, the new toilet module is also compatible with all manual, pneumatic and electronic flush plates in the wide TECE range. An upgrade set is also available for use with the TECEone shower toilet, which has been specially adapted to the module width of 32 cm.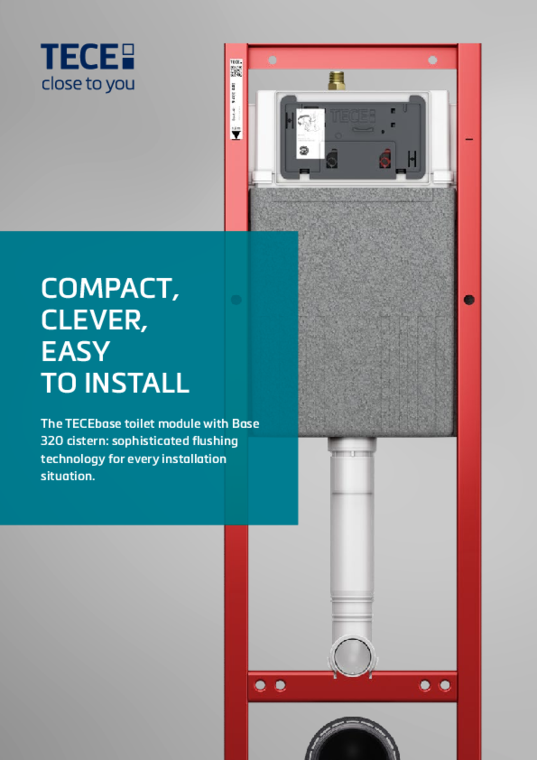 You can find even more information in our brochure